Luxriot VMS
Luxriot VMS is an open architecture Video Management System (VMS). Luxriot VMS accepts MJPEG, MPEG4 and H.264 as well as HD and megapixel video streams from Network (IP) cameras, encoders and video capture boards.
Luxriot Video Management System is integrated with over 4000 devices from all major manufacturers including ACTi, Arecont Vision, Axis, Hikvision, Messoa, Samsung, SONY, UDP, Vivotek and others. This along with Luxriot Video Management System client-server architecture allows to build hybrid scalable solutions from a single NVR/DVR to the multiple server system handling thousands of cameras.
Luxriot VMS End-of-Life notification
Luxriot has begun the End-of-Life (EOL) process for Luxriot VMS software. Luxriot VMS is being discontinued due to market demand, shifts in technology, and a change in focus and investment.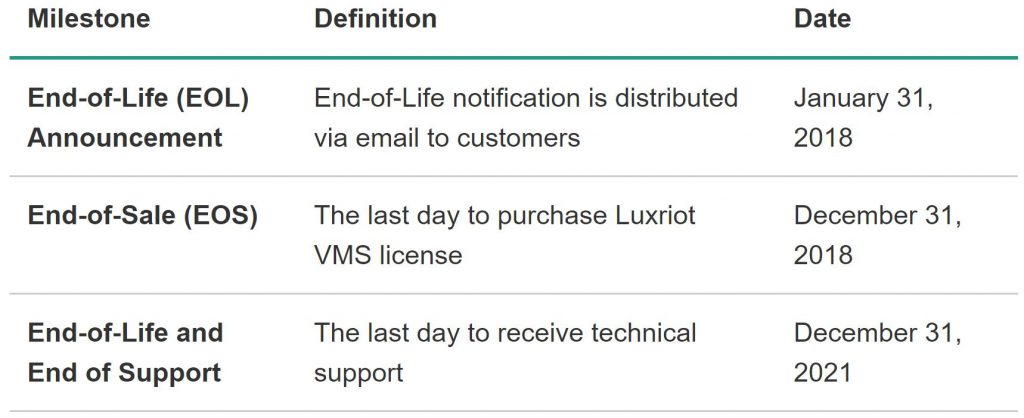 It is recommended that you upgrade to Luxriot EVO family software as early as possible.