iOS and Android Clients
Luxriot Mobile is a free application for Android and iOS devices. It allows you to access Luxriot EVO Servers' live and recorded video streams using your smartphone or a tablet from almost anywhere.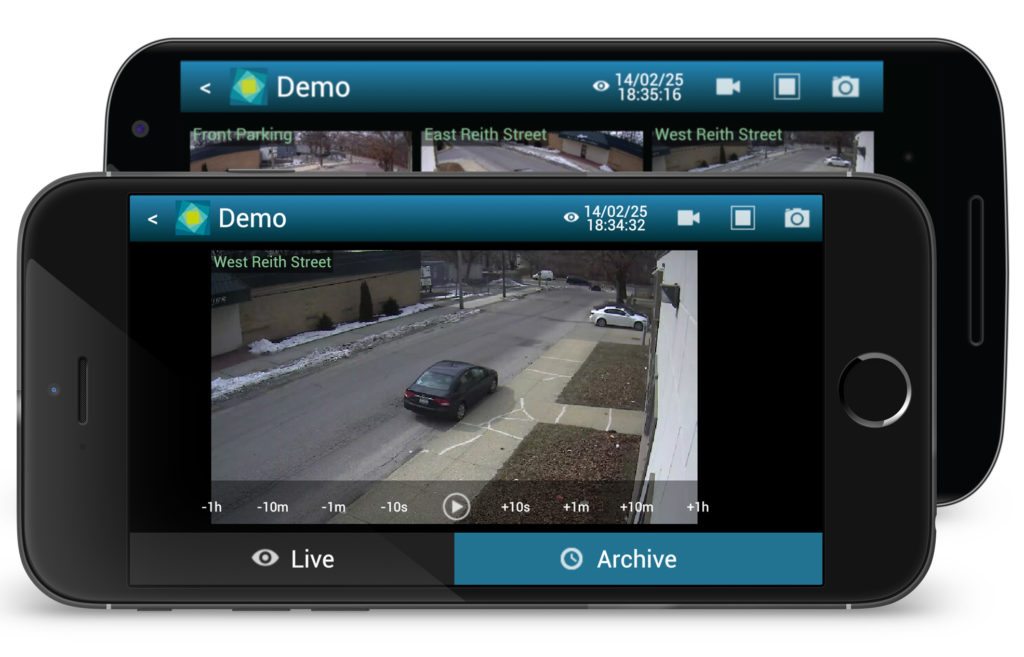 This easy to use application allows simultaneous multiple camera monitoring. You are always in control of the situation with Luxriot Mobile.